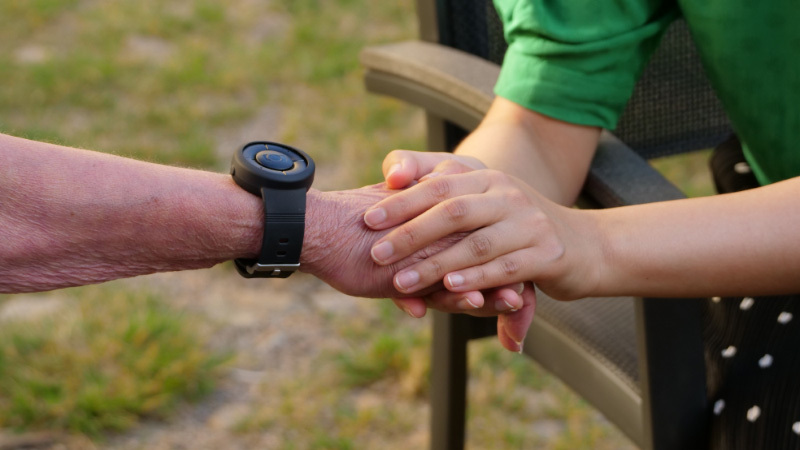 MiniFinder offers technical solutions to create safety and enable new digital solutions for healthcare. With the help of various forms of digital supervision, healthcare can be improved and become more effective for healthcare staff.
What is digital supervision?
Digital supervision means better and more effective supervision from a distance through various forms of digital tools. It also contributes to people being able to continue living at home, while at the same time receiving the care they need. With the help of a mobile safety alarm, people in need of extra help can continue living a normal life. It contributes to increased supervision and includes functions such as a fully supervising alarm, allowing healthcare staff to receive alarm notifications remotely.
Increased supervision from a distance for healthcare
A so-called healthcare alarm contributes to increased supervision and increases the freedom of movement for the care recipient. Through remote supervision, the healthcare staff's time is optimized and they do not have to spend time on physical visits as often. This solution is used today by several different municipalities to create even better and safer care.
A mobile security alarm from MiniFinder
In addition to the fact that the security alarm from MiniFinder can send out alarm notifications, it also contains functions based on GPS technology to be able to take part in real-time positions and create so-called "safe zones". The goal is to create a safer life for care recipients and at the same time give them a freer life to move freely both indoors and outdoors.
Do you want to know more about how you can create a better everyday life for care recipients and healthcare staff with the help of modern welfare technology from MiniFinder? Contact us directly.
Read more about our mobile safety alarm for healthcare MiniFinder Nano here.
Tilbake til forrige side