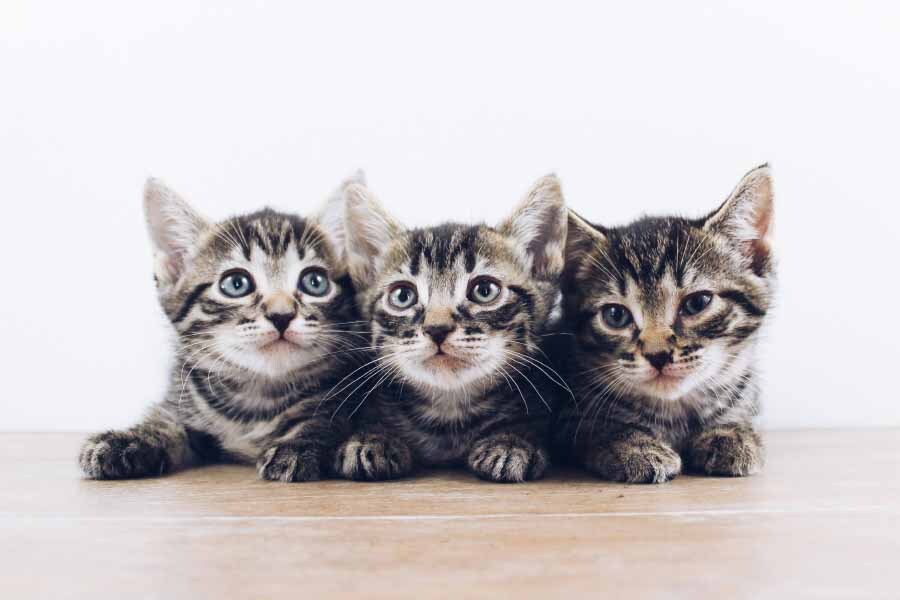 Many people are worried before starting to let their kitten go outside for the first time, since there is a lot of things that can happen and the kitten has a lot to explore. Most people worry that the cat will disappear or be injured - no matter what, there are several ways to make the kitten's outdoor life safer!
Start carefully
To begin with, it is important to take it step by step by letting the kitten be out for short periods of time together with you. Otherwise, the cat can easily get scared and run away. It is important to let the kitten discover the world carefully and preferably at a young age. If you start when the kitten is young, it is easier for them to feel safe and get used to the outdoor environment. So it is important to start early if you plan to let the cat go outside as much as they want in the future.
Track your cat with a GPS tracker
Our main tip is to invest in a GPS tracker that is designed for tracking cats. It is important, of course, that it should be small enough to be used by small kittens. Also, it is required that it is made for outdoor use and therefore can withstand all kinds of weather, this means that it will last much longer and you do not have to buy a new one every year.
With a GPS tracker for cats you can leave the cat outdoors alone, while you can keep an eye on the cat from the distance directly in the mobile. This can be an extra security when it is time to let the kitten be outdoors alone, but also for the rest of the cat's life.
MiniFinder Atto Pro is a small GPS tracker for cats that you attach to the cat's collar or harness. It fits perfectly for all cats, regardless of size. Despite its small size, it contains several smart features, as well as a long-lasting battery. And of course it is also 100% waterproof and shock resistant. It is therefore ideal for you who want to start having your kitten outdoors regardless of the weather and who also want to give your cat a natural a life.
Tilbake til forrige side